8/12/18: New song! Second Bedroom! Watch/listen below and download this and other Super Demos for free here!
3/5/17:  New song! Based on a true story from the first tour with my college ska band 15 years ago. Had a lot of fun wearing my influences on my sleeve here. Watch/listen below and download this and other Super Demos for free here!



1/2/17:  Happy New Year! I've continued to roll with the Super Demos project and have two new ones to share. One is a bit of a creative rallying cry to encourage myself (and hopefully others!) to keep making art in the face of heavy world events, and the other is a nerdy love song. Watch/listen below and download all tracks for free here!

SHE READS VONNEGUT



WRITE A F*CKING SONG



12/1/16:  The creative juices have been flowing lately and I've written a few new songs, so I recorded a couple "Super Demos" and have posted them to the 'tubes.  I have a few more tunes in the works and am hoping to eventually record these with other musicians, but wanted to push these out to get a little momentum going so I can keep this project rolling!  Expect some throwbacks to my days as a punk ska kid.  Fans of my old bands Beauty School Dropouts and Donkey Punch, these are for you!  Watch below or download all tracks for free here!

DON'T FORGET TO REMEMBER



PUNISHING YOURSELF (WHAT FUN)




*Note: I got pretty bad at updating this section after 2014, but rest assured, good music was made!

11/13/14: Surf Wax America and Sky-Pony join forces at the Knitting Factory!!!  Stoked.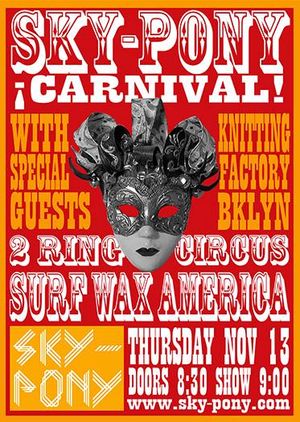 10/5/14: Sky-Pony with The Deafening at Mercury Lounge.  Don't miss this one!!!

June and August 2014: More killer Weezer tribute shows from Surf Wax America!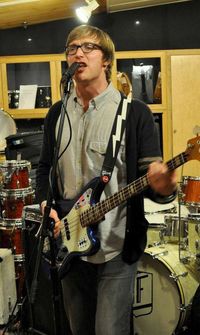 March through July, 2014:  Subbed for my buddy Alan Stevens Hewitt over at ROCKY on B-Way.  Bummed it closed too soon, great show!!!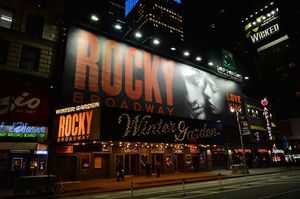 January 2014:  SPIDER-MAN on Broadway closes.  :(  I loved subbing it for over 2.5 years!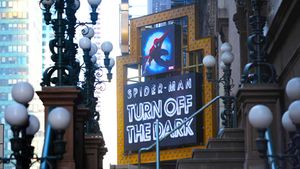 :::2013 HIGHLIGHTS:::

7-31-13:  Brooklynite by Peter Lerman at New York Stage and Film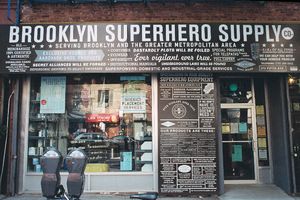 6-7-13: Debut of early-era Weezer tribute band, Surf Wax America does the Blue Album at Pianos!  Midnight, $5, be there!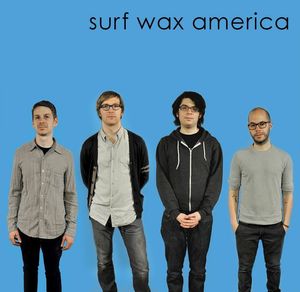 3-30-13: Sky-Pony at Pianos, 8:00pm!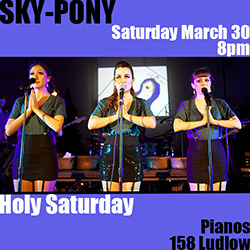 1-27-13: Gig with trio, BQ3, with my talented buddies Micah Burgess and Jeremy Yaddaw!  (private event)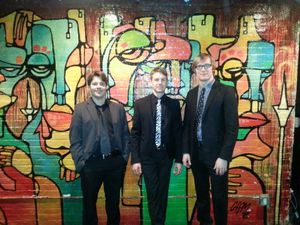 1-21-13: Rated RSO: MT-17 at Joe's Pub, 7 & 9:30pm





1-14-13: David Are concert at Galapagos, 7:30pm

:::2012 HIGHLIGHTS:::

Through 12-12: Continued subbing for Aiden Moore at Spider-Man: Turn Off the Dark!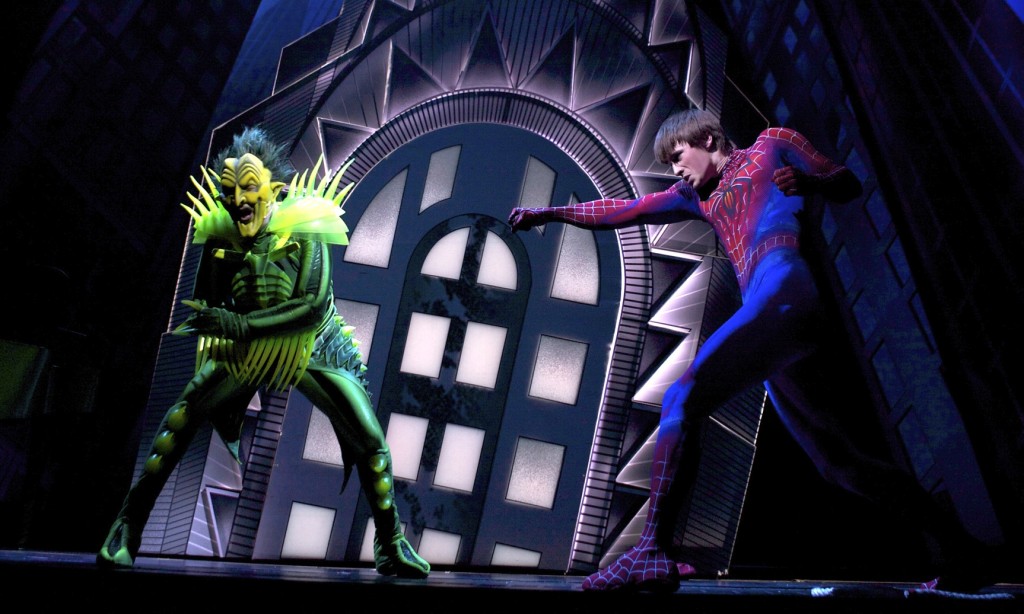 10-25 through 10-28-12:
Four special
Sky-Pony
shows!  All shows at 8pm at Ukrainian National Home!  Get your tickets
here
!  
DISCOUNT CODE: SPFAN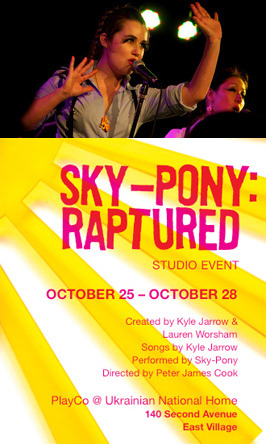 9-8 and 9-9-12: Final two shows subbing on RENT at New World Stages.  Closed as of 9-9-12 :(  Gonna miss this one!  Thanks to Mark Vanderpoel and Brian Hamm for letting me keep the seat warm some of the time over the past year!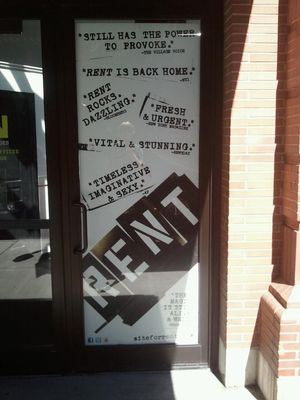 8-5-12: Congratulations to MEMPHIS, which closes its amazing run on Broadway today.  It was my great pleasure to sub the bass chair over the past 2 1/2 years.  Thanks to George Farmer for involving me!.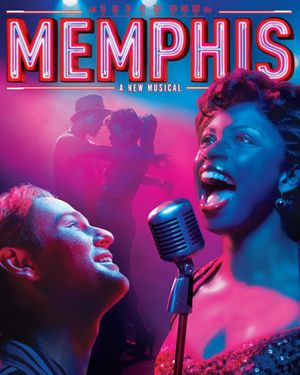 6-2-12: Justin Guarini at Joe's Pub!  I'm psyched to play bass for Justin who I worked with on AMERICAN IDIOT at this fun show!



(See my killer bassface in the background!)

5-5-12: Sky Pony rocks The Rock Shop in Bkln!!!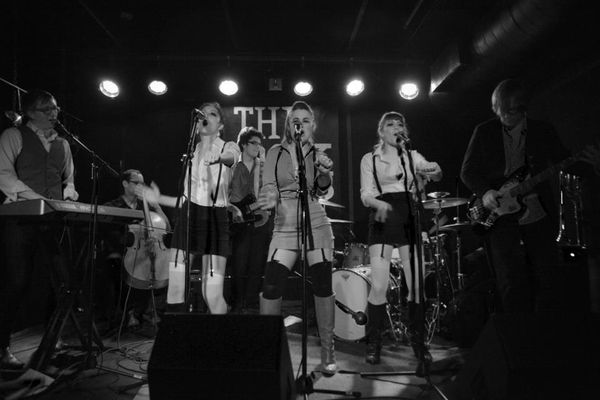 1-29-12: First show as bassist for Kyle Jarrow and Lauren Worsham's Sky Pony at The Knitting Factory, 7:30pm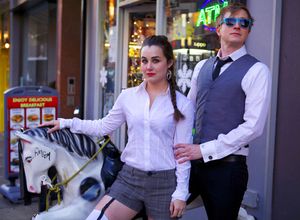 1-4-12: First (and sadly, last) show subbing for Alan Stevens Hewitt on the hilarious and sexy LYSISTRATA JONES  (closed Jan 8)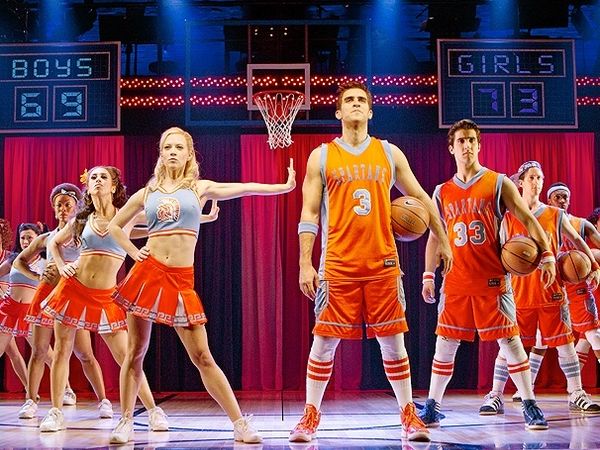 1-2, 1-4, and 1-5-12: RENT RENT RENT RENNNT, RENT

:::2011 HIGHLIGHTS:::

10-1-11: Continued subbing for George Farmer on MEMPHIS, first show with Adam Pascal as Huey Calhoun




8-29-11: First show as ongoing bass sub for Mark Vanderpoel on RENT!!!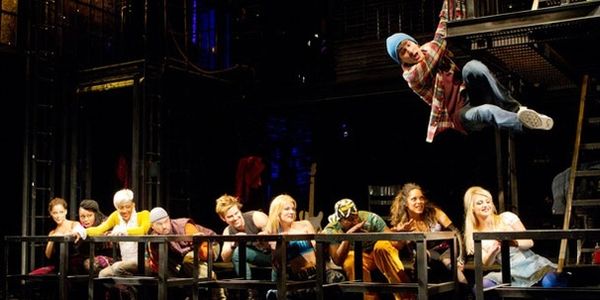 8-13 through 8-25-11: Yeast Nation, by Mark Hollman and Greg Kotis, at the Fringe Festival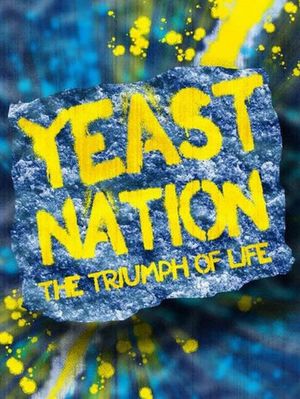 7-24-11: First show as ongoing bass sub for Aiden Moore on SPIDER-MAN: TURN OFF THE DARK!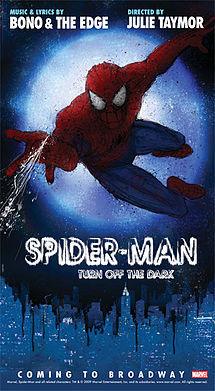 6-11:  First couple gigs as ongoing bassist for the Blake Whyte band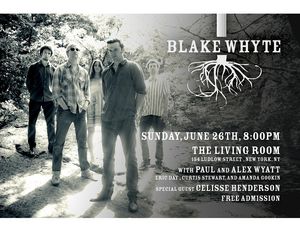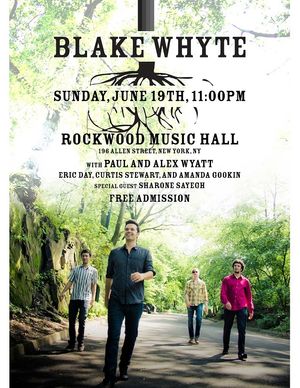 5-18-11: First show subbing for Mark Vanderpoel on THE SHAGGS... at Playwrights Horizons. (closed 7-3-11)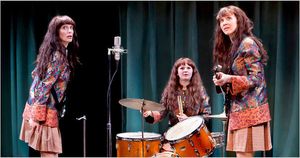 4-12-11: Collaboration with The Hood Internet's ABX on an Op Ivy Cover:  BANKSHOT!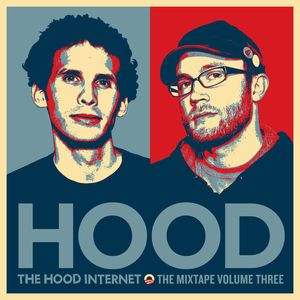 1-31-11: Continued subbing on AMERICAN IDIOT with Billie Joe Armstrong on as St. Jimmy!  (closed 4-11)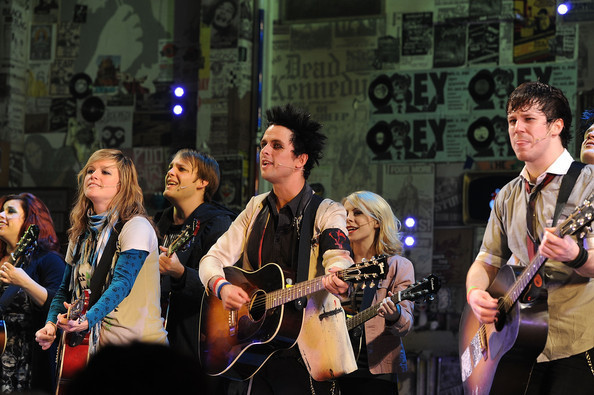 :::2010 HIGHLIGHTS:::

9-4-10:  First show as ongoing bass sub for the awesomely tattooed Mark Vanderpoel on Off-Broadway's classy Power Balladz!  Closed at end of October :(
4-20-10:  Featured on the Daily Show with Jon Stewart!!!  I humbly provided music and keyboards for an hilarious gospel sketch.


3-7-10:
Broadway debut! Ongoing bass subbing action, covering for
George Farmer
on Memphis at the Schubert Theatre.